Prof. Dr. Wayne Visser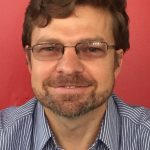 Wayne Visser is Director of the think-tank and media company, Kaleidoscope Futures. His work as a strategy analyst, sustainability advisor, CSR expert, futurist and professional speaker has taken him to over 70 countries in the past 20 years, where he has delivered over 300 talks and lectures and served over 130 clients.
Wayne is the author of 26 books – including The World Guide to Sustainable Enterprise – over 300 other publications. He a Visiting Professor in Sustainable Business at the Gordon Institute of Business Science in South Africa and is a Fellow at Cambridge University's Institute for Sustainability Leadership.
Wayne has been recognised as one of the world's top 48 'thriveability' leaders (2015) and top 70 'sustainerati' (2015), a top 100 influencer on Twitter in CSR and sustainable business (2014), a top 100 thought-leader in trustworthy business (2013) and a top 100 global sustainability leader (2012).
In 2009, Wayne founded CSR International (now SSR International), after obtaining a PhD in corporate social responsibility in the UK and having previously served as Director of Sustainability Services for KPMG and Strategy Analyst for Capgemini in South Africa. His other qualifications include an MSc in Human Ecology (Edinburgh University, UK) and a Bachelor of Business Science with Honours in Marketing (Cape Town University, South Africa). Wayne now lives in Cambridge.
Indira Kartallozi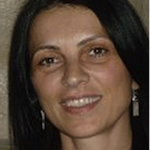 Indira Kartallozi is Director of Kaleidoscope Futures and founder of the Migrant Entrepreneurs International. Her work and expertise has taken her to various countries in Africa, Asia, Europe and Latin America. In the UK, Indira works as a freelance welfare rights advisor at Freedom From Torture.
She is also on the Advisory Board of GERMIN, a Kosovo diaspora initiative, and 'Impacto', a Malaysian social enterprise. Previously, she was President of the judging panel for the Social Enterprise Reporting Awards (SERAs), an initiative of CSR Nigeria.
Indira has over 15-years of experience in advice on welfare, housing and immigration rights and her expertise ranges from issues of forced migration and human rights, to social entrepreneurship and gender equality.
Since completing her MA in Refugee Studies and her groundbreaking research on austerity and welfare reforms, Indira has been invited to speak at various conferences and seminars around the world.
If you wish to engage with Wayne or Indira, do not hesitate to Contact Us.