Transforming Corporate Accountability
A Report on The Revolutions of Transparency, Ratings & Social Media
By Scott Walker and Wayne Visser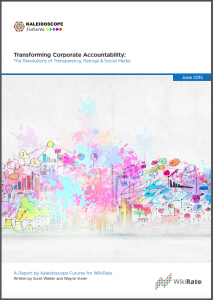 This report was prepared for and funded by WikiRate, a community-driven initiative designed to "make companies clearer" by providing an open platform for corporate transparency. Section One describes four trends related to corporate transparency and reporting. Section Two describes three trends related to sustainability ratings. Section Three considers three trends related to Web 2.0 technologies. Section Four of the report outlines five concluding insights and showcases WikiRate. Download the report.
Integrated Value Creation (IVC)
Beyond Corporate Social Responsibility (CSR) and Creating Shared Value (CSV)
By Wayne Visser and Chad Kymal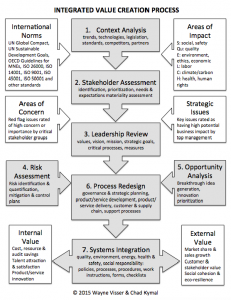 Integrated Value Creation, or IVC, is an important evolution of the corporate responsibility and sustainability movement. It combines many of the ideas and practices already in circulation – like corporate social responsibility (CSR), sustainability and creating shared value (CSV) – but signals some important shifts, especially by focusing on integration and value creation. More than a new concept, IVC is a methodology which helps a company to integrate its response to stakeholder expectations (using materiality analysis) through its management systems (using best governance practices) and value chain linkages (using life cycle thinking). Ultimately, IVC aims to be a tool for innovation and transformation. Download the paper.
Ten Web 2.0 Trends Shaping the Future of Business
By Wayne Visser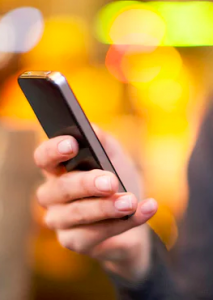 Wikipedia defines Web 2.0 as 'web applications that facilitate interactive information sharing, interoperability, user-centred design and collaboration'. Taking Don Tapscott and Anthony Williams (Wikinomics) four principles (openness, peering, sharing and acting globally), plus another principle (mass customization) derived from Chris Anderson (The Long Tail), this paper takes a look at the future of business through a Web 2.0 lens. Hence, we set out five principles and ten practices that are reshaping the future of business. Download the paper.
The Future of CSR
Towards Transformative CSR, or CSR 2.0
By Wayne Visser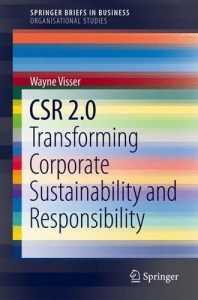 This paper argues that CSR, as a business, governance and ethics system, has failed and contends that a different kind of CSR is needed if we are to reverse the current direction of many of the world's most pressing social, environmental and ethical trends. The first part of the paper reviews business's historical progress over the Ages and Stages of CSR: moving through the Ages of Greed, Philanthropy, Marketing and Management, using defensive, charitable, promotional and strategic CSR approaches respectively. The second part of the paper examines the Three Curses of Modern CSR (incremental, peripheral and uneconomic), before exploring what CSR might look like in an emerging Age of Responsibility. This new CSR – called systemic or transformative CSR, or CSR 2.0 – is based on five principles (creativity, scalability, responsiveness, glocality and circularity) and forms the basis for a new DNA model of responsible business, built around the four elements of value creation, good governance, societal contribution and environmental integrity. Download the paper.
For more information, or to commission us to do some research, do not hesitate to Contact Us.